The Adventures of Zo Take 'Em to Gay Kiss-In Day at Chick-Fil-A (PT 1)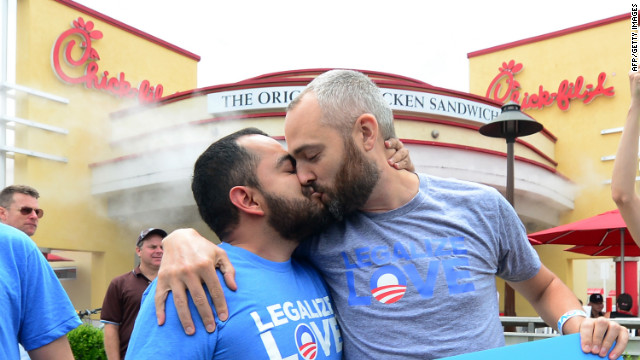 I was at the so called kiss in protest against Chick Fil-A in Hollywood,
and from what i saw it was a bust,
and it was during lunch rush.
Great time to go there and do some same sex smoochin'
in the faces of people munchin' on their lunch.

Thanks for watching my vids! Make sure to download a copy of my audio book, WEAPON OF A.S.S. DESTRUCTION! You'll Have a BLAST listening to this liberal narrative nukin' work of Christian conservative perspective, written and read by me!
Oh! And don't forget to sign up for the newsletter if ya'd like to stay in the Zo loop!
---